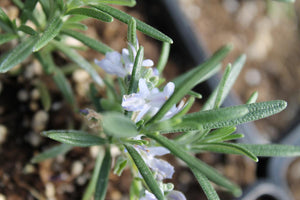 Common Name:
Rosemary 'Arp'
Water Needs:
Little Water Moderate Water
Type: Perennial - Herb
Ideal Sun Conditions:
Full Sun
Description:
Culinary Herb. Hardier variety. Evergreen. Shears nicely to form or keep to size you want.
Garden Notes:
This is the hardiest variety I know for the Panhandle. It has a great aroma.