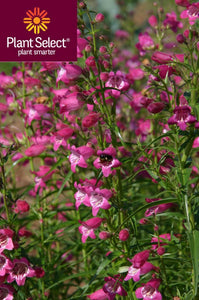 Common Name:
Red Rocks Penstemon
Water Needs:
Little Water Moderate Water
Type: Perennial 
Ideal Sun Conditions:
Full Sun Part-Shade
Description:
Rose flowers. Narrow, dark green leaves, blooms all summer with deadheading. Plant Select® award winner.
Garden Notes:
An easy variety to grow in most growing conditions. Likes some protection from harsh winds and hottest sun. This variety has been a proven performer in our gardens.