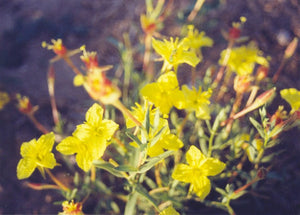 Common Name: FENDLER'S
SUNDROPS

Color: YELLOW
Type: PERENNIAL
Water Needs: LITTLE
Type: Perennial
Ideal Sun Conditions: SUN
Native, Blooms heavily in spring, then lighter, but very
well through summer. Nice sprawling foliage. Nearly
evergreen- depending on the harshness of the winter. 

One of our favorite Panhandle Native Plants. It provides showy, bright
yellow blooms all summer long. Cut back some to tidy it up in winter/
early spring. This variety will continue to expand as the blooms keep
coming on.