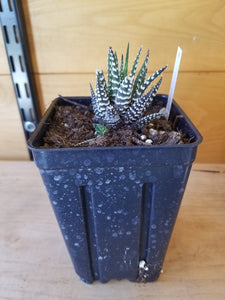 The dark leaves are covered in small white lumps that trail from bottom to top of the succulent. This plant will call for attention with its bold colors. Slow growing but will put off new plants and may even flower.

Common name: Big band
Light: Partial sun when put outside. Can take full direct sun in a windowsill inside.
Mature height: 3"
Mature width: 6"
Attributes:
Easy to keep alive
Indoor plant only