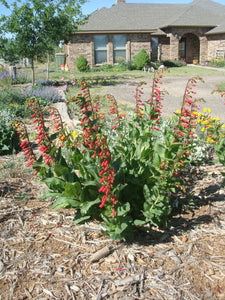 Common Name:
Cardinal Penstemon
Water Needs:
Little Water
Type: Perennial 
Ideal Sun Conditions:
Full Sun
Description:
Long mid summer bloom. West Texas Native- can take the sun and our soil. Nice, large, deep green leaves in a compact mound.
Garden Notes:
Regular deadheading allows this plant to continue blooming throughout the season.