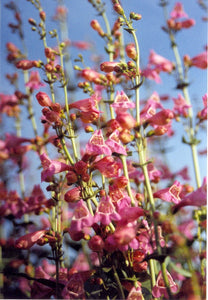 Common Name:
Sunest Penstemon
Bloom Season:
Spring to Fall
Water Needs:
Little Water
Type: Perennial 
Ideal Sun Conditions:
Full Sun
Description:
Long blooming Penstemon- Needs good drainage. Not long lived without good drainage, but a very nice showy plant.
Garden Notes:
Needs good drainage and infrequent waterings for best results in the garden. It provides a great show of blooms late spring to early summer.