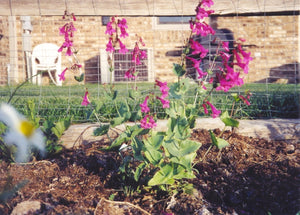 Common Name:
Snapdragon Penstemon
Water Needs:
Little Water
Type: Perennial 
Ideal Sun Conditions:
Full Sun
Description:
Hummingbirds, Large blue-green leaves. Long blooming rambling plant to 3 ft. needs good drainage. Some plants may get ragged looking and need to be pruned back, but this variety is proving to be one of the more dependable penstemons for me. It has a long bloom season.- great for hummingbirds. Plant Select® award winner.