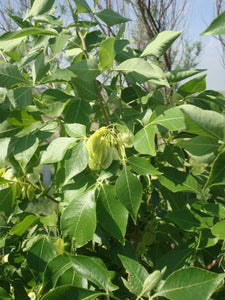 Bloom Season:
Spring to Fall
Water Needs:
Little Water Moderate Water
Type: Perennial 
Ideal Sun Conditions:
Full Sun
Description:
butterflies on blooms and as larval food source, whole tree is fragrant.Produces thin,round wafer-like seeds in fall
Garden Notes:
A Panhandle Native. Seed source is from the Palo Duro Canyon area. I am excited to be producing this shrub. It has been a very nice low water, low maintenance small shrub. Glossy green leaves. Has a hint of yellow fall color.