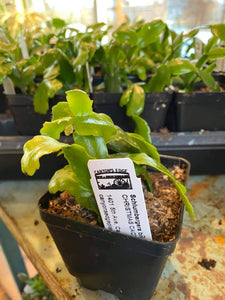 These are fascinating plants that should bloom in January or even February this year. and then get larger and bloom nicely for many years to come. These are personal clippings from a plant I have had for 30 years.
Names: Christmas and holiday cactus (common). Schlumbergera Bridgesii, S. × buckleyi(botanical/scientific).
Max Growth (approx): Height 10 in/25.4 cm, diameter 24 in/61 cm.
Poisonous for pets: Non-Toxic to cats and dogs.